By Eva Lewandowski November 22nd, 2016 at 2:29 pm | Comment
As Thanksgiving approaches, the SciStarter team would like to take this opportunity to
thank you
for advancing so many fields of research this year.
Below, the newsletter team shares projects we're especially grateful for this year.
And from SciStarter's developers:
Happy Thanksgiving!
The SciStarter Team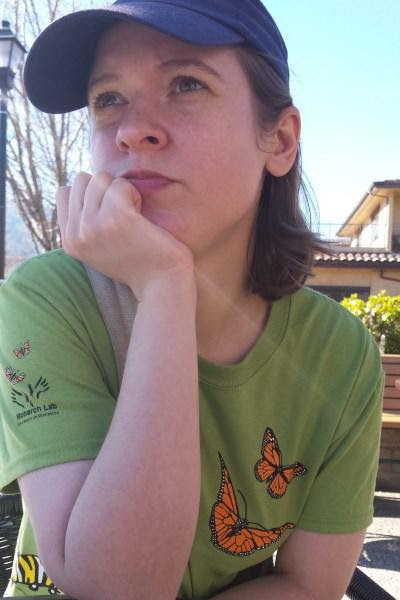 By Guest November 17th, 2016 at 1:54 pm | Comment
By Lea Shell
Middle school students are presented with a bucket of what, at first glance, looks like dirt. They pull handfuls onto their lab bench and carefully begin to sift.
"I found a shark tooth!" one student exclaims,  prompting the other students to peer more intently at their own piles. Before long, they see that the 10-million-year-old sediment that they're sifting through—rejected from a nearby phosphate mine in North Carolina—contains the fossil remains of sharks. Some students go through several handfuls before finding a tooth, some just "get lucky," but they're all reaching into the bucket to see what they can discover. Read the rest of this entry »
By Alycia Crall November 10th, 2016 at 11:55 am | Comment
Contribute to research on sleeping, aging, and even your fidgeting habits. Something for everyone.  Below, we highlight five fun projects that contribute to our understanding of the human race.  Find more with the SciStarter Project Finder.
Cheers!
The SciStarter Team
By Catherine Hoffman November 9th, 2016 at 11:22 pm | Comment
Today is World Science Day, an internationally celebrated day to increase the public's ability to participate more meaningfully in science and to take action on environmental issues important to their community. The day also coincides with International Science Center and Science Museum Day. At SciStarter, we see citizen science as the perfect way to celebrate and promote science today (and everyday!).
SciStarter is partnering with NASA and its GLOBE Observer App to involve citizen scientists in understanding their global environment. You can participate today by downloading the GLOBE Observer App through the iTunes App Store or Google Play and use the referral code SciStarter.  Then, start classifying the clouds above you! Simple as that! Remember to use our referral code (SciStarter) and see your contributions on the GLOBE site!
When you're ready to do more real science with NASA, get involved in the El Nino project to ground-truth satellite data, monitor soil moisture levels near you, and more.
There are 1500+ citizen science projects and events on SciStarter you can do to celebrate World Science Day. Find one through the Project Finder.
Cheers,
The SciStarter Team.
By Carolyn Graybeal November 8th, 2016 at 8:48 pm | Comment
For years,  weather-monitoring agencies around the globe have collected data to help determine whether and how tropical cyclones — called hurricanes in the US — change over time.
But another thing that changes over time is the technology used to record storm data. This, combined with changes in record keeping standards has created an inconsistent dataset that is difficult to analyze collectively. Climatologists are left with two options: limit their research to a subset of the data and risk of a less representative analysis, or reorganize the data into a consistent format, a time- consuming task.
Cyclone Center, a collaboration between academic, non-profit and government organizations, is enlisting citizen scientists to attempt the latter. Through its website, volunteers are helping Although image classification is a common task in crowdsourced projects across multiple science fields, Cyclone Center is the first project to tackle such a massive meteorological dataset.  Read the rest of this entry »